If you are interested in renting one of our Mechanical Bulls for your next affair, fill out the below form and someone will be in touch with you to discuss custom pricing for your event. ​

Baby Mechanical Bull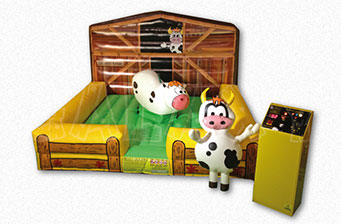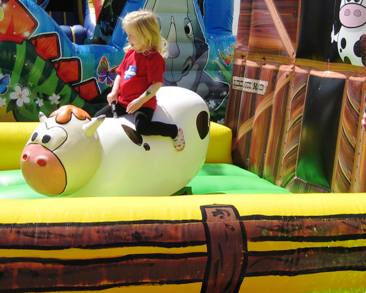 Why should grown ups have all the fun?

Angus McRodeo™© (our baby bull) is specially designed for children UNDER six years of age. Angus is a very friendly bull who will take care of all his riders; his head is made from Sofolex, our innovative soft foam safety head material. Angus is perfect for any event where children six years and under are going to attend also great for preschool and back yard parties , his little corral is only 10' x 10' (3m x 3m) so he will fit almost anywhere!

Angus is very safe and takes care of his riders. he plays in his inflatable corral designed with a farm yard theme. There is even a 3-D inflatable Angus on the front wall so the kids can play with Angus and have their pictures taken while waiting. Great photo opportunity.

Requirements:

10'x10' Floor Space
9' Ceiling Minimum for Indoor Events
2 Electrical outlets 15amp or 20 amp ( these outlets are the same outlets in all homes)