If you are interested in renting one of our Mechanical Bulls for your next affair, fill out the form HERE and someone will be in touch with you to discuss custom pricing for your event. ​ ​

Ambush

Riding Game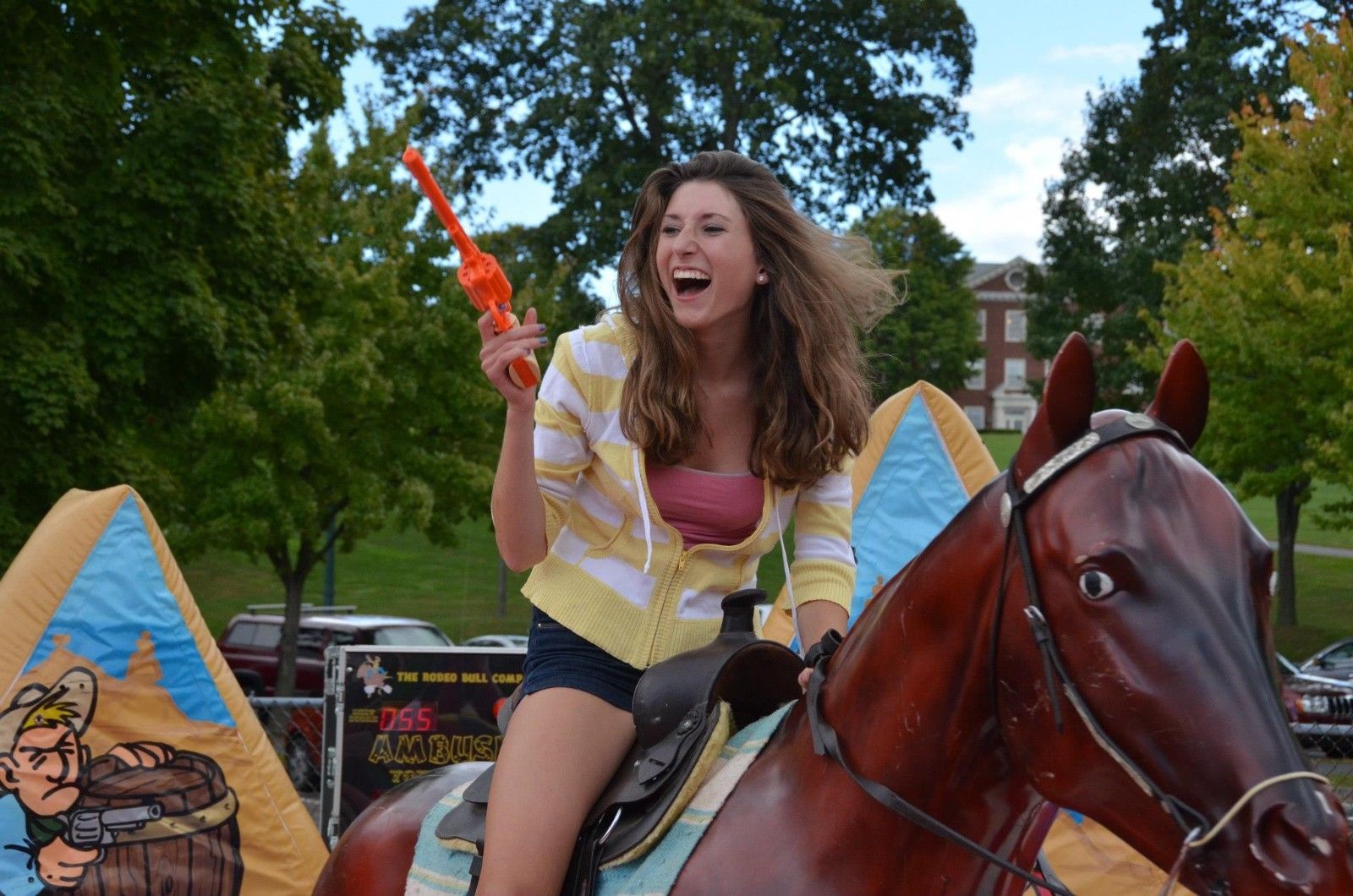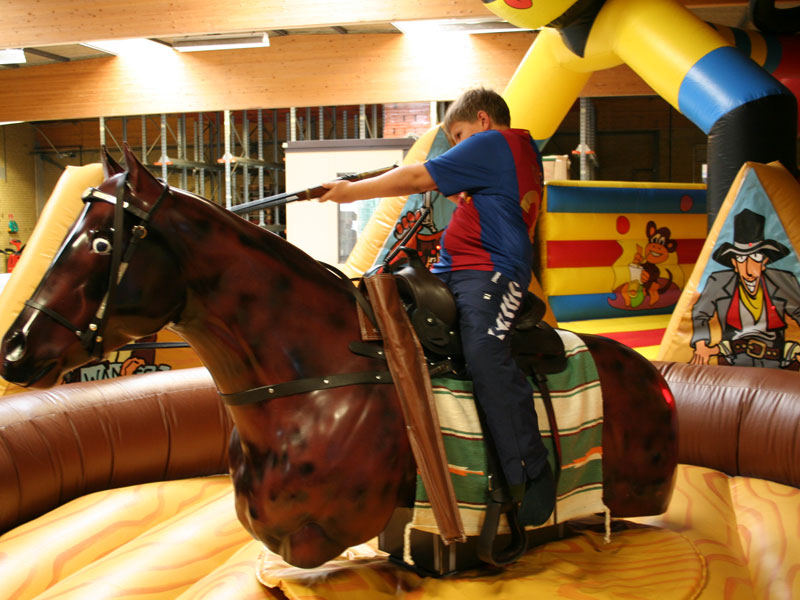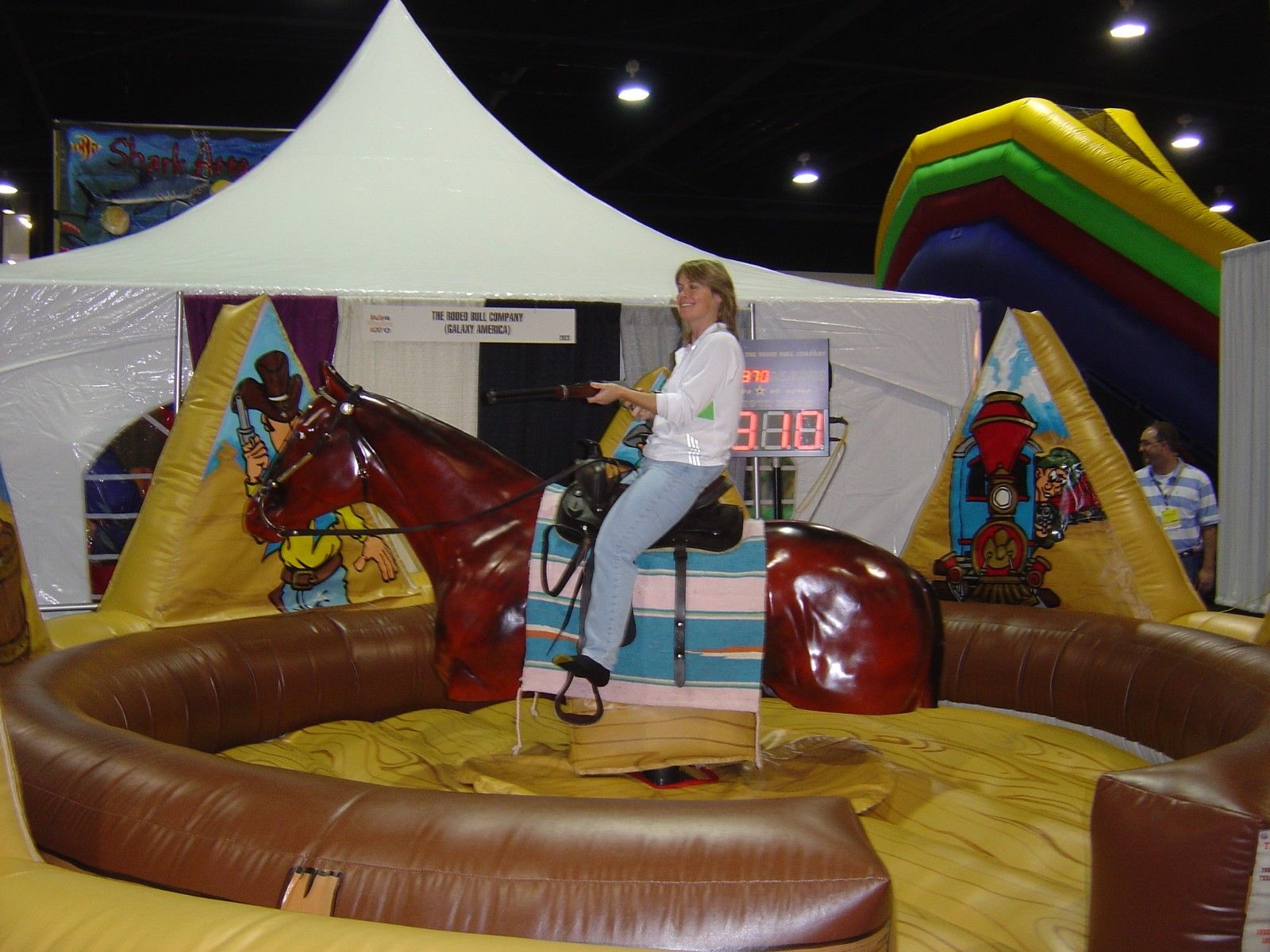 AMBUSH ELECTRONIC SHOOTING GAME

There are six inflatable outlaws that are set up around the back of the mechanical bull ring. Each outlaw has IR sensors going through each outlaw. To play the game a rider hops on the horse he chooses a replica rifle or pistol. The operator starts the horse moving slowly as the player shoots at the outlaws for one minute. There are six outlaws to shoot at. The red light on the score starts flashing when the time is up. The highest score is always showing on the scoring unit as well as the score the player just got.
This is a very competitive game. GREAT FOR FUNDRAISERS. This is not a ride where the rider is meant to fall off or to be thrown off the horse. This game is meant that the players/riders just rides the horse as they are shooting the outlaws. This is a great add-on for any Western themed event.

Requirements:

25'L X 25'W X 8'H
9' ceilings Minimum for indoor events
2 electrical outlets 15amp or 20amp (these are generic outlets in everyone's homes)